siasoft – the coated abrasive for gentle use
Foam-backed siasoft ensures the very gentle and even use of abrasives. It prevents unwanted sanding-through and helps the user achieve a perfect surface with minimal scratch depth.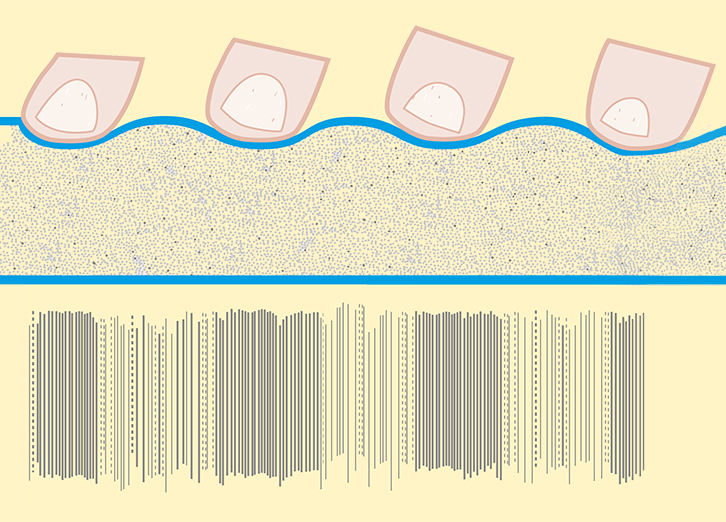 The foam hardness is tailored to the application, enabling siasoft to deliver optimum pressure distribution for a consistent sanding pattern.

No sanding-through. The soft backing material prevents pressure points caused by fingers or sanding-through. siasoft is therefore ideal for fine and intermediate varnish sanding on surfaces or curves.
The abrasive is very adaptable to contours due to the foam-laminated back. It is especially suitable for hard-to-reach and profiled surfaces.

With siasoft, there is no formation of folds or buckling. This enables the user to achieve a consistent sanding pattern without scratches.