Our nonwoven products with coated high-performance fibres are subdivided into 3-dimensional sanding products (nonwoven abrasives) and 2-dimensional sanding products (scm abrasives).
As a manufacturer of fleece abrasives for professional mass applications in industrial production processes, we offer complete abrasive systems tailored to any specific application.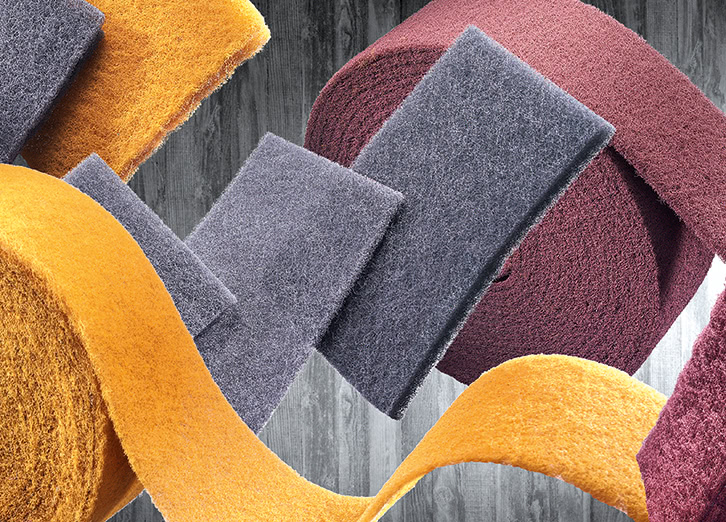 Fleece abrasives
Nonwoven products are saturated with abrasive grit. As a result, the three-dimensional abrasive can be used on both sides and never loses its perfect abrasive capacity.

Nonwoven abrasives have a very high mineral content. As a result, our products have exactly the flexibility and conformability needed to produce an even surface finish on any workpiece. Nonwoven abrasives are therefore especially suitable for applications with low cutting speed and low contact pressure.

Thanks to their uniform, monitored cutting effect, our products purposely create high-quality micro-scratch surfaces, particularly on metal, plastic, coatings and composites. Here, the main applications are the refining and finishing of numerous materials. All products are available in different grades, grit sizes and grit ranges.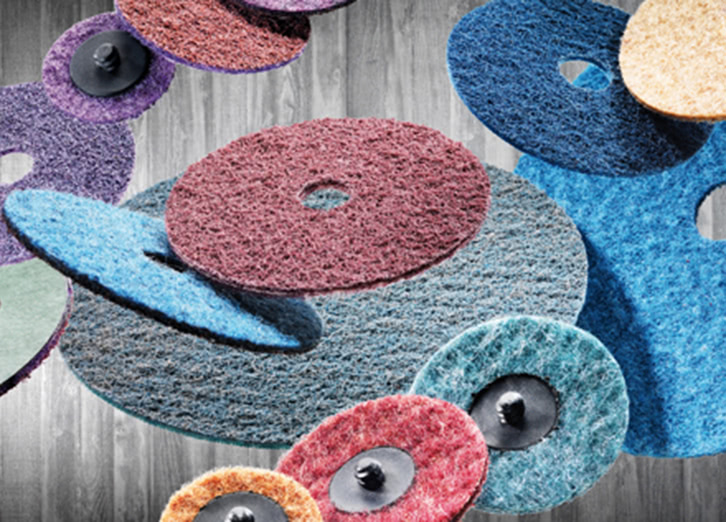 Surface Conditioning Materials (scm)
Our Surface Conditioning Materials are designed for machine operation and are available in disc or belt formats.
For the removal of surface defects
For achieving the required finish in a single operation
For the treatment of clean, smooth and burr-free surfaces
For refining grind lines in fewer steps than with coated abrasives
For a unique combination of aggressivity, finish and vitality
For an even, repeatable finish
For the replacement of conventional products, such as coated abrasives and wire brushes
In the case of two-dimensional SCM products, the nonwoven fibre is needle-punched onto a polyester mesh backing. SCM abrasives are backed with our siafast technology and used in combination with a sanding pad.
Nonwoven abrasives and scm products have the same structure. The differences lie in the production process, the strength of the fibres and, above all, in application. We offer nonwoven products with the perfect structure for any sanding application.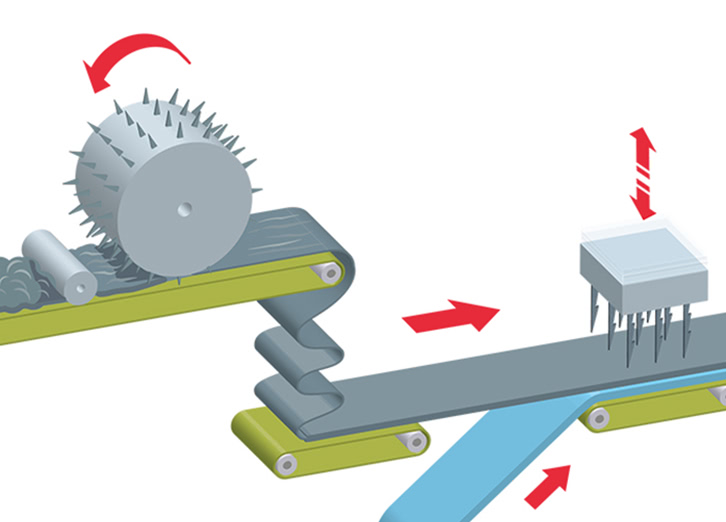 Fleece
Find out all you need to know about needle-punched fibres and how they are made into innovative nonwoven abrasives.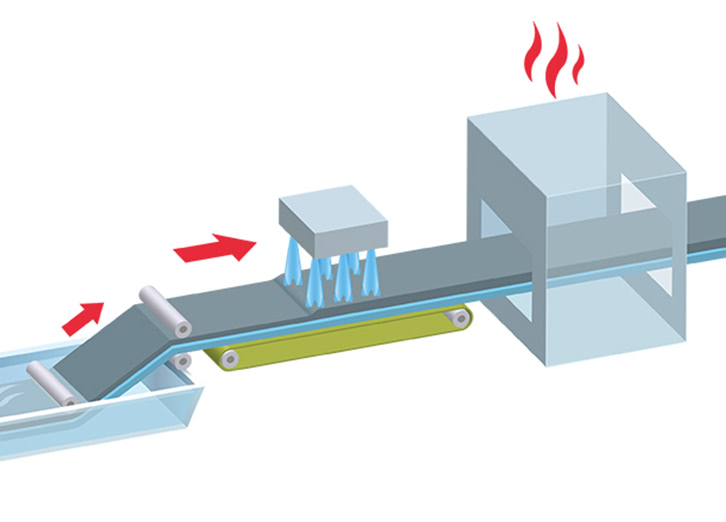 SCM
Find out all you need to know about the needling of nonwoven fibres on polyester mesh backing – which is what distinguishes this from the production of classic nonwoven abrasives.