sianet – full surface dust extraction thanks to open net backing
Grit on a net backing enables full-surface dust extraction thanks to the open backing structure. For the first time, this dust extraction ensures a virtually dust free work environment, which is better for users' health, process reliability is improved and the service life of the abrasive is increased.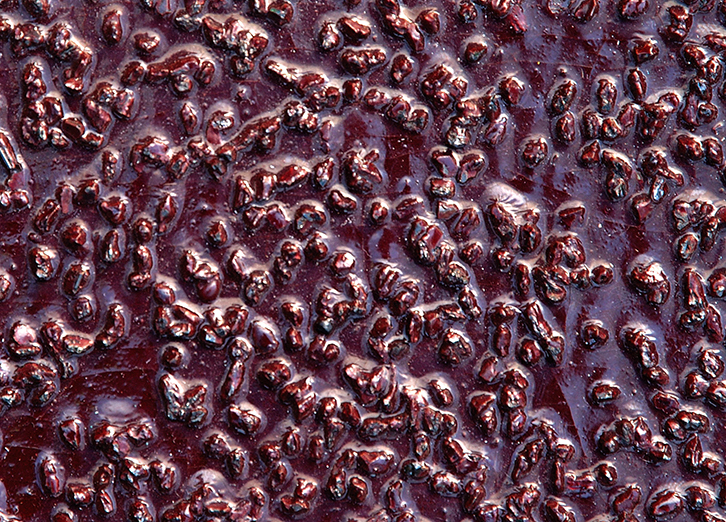 Grit on a cloth / paper backing
Abrasive grit on cloth or paper backing is embedded into binder resin over the entire surface and allows dust to be extracted through punched holes. The grit, which is bonded together, has little space to embed dust and this can have a great influence on the abrasive's service life.
A net backing, consisting of a polyester fibre, is coated using a modern specific manufacturing procedure. Thanks to a sophisticated process, only the top fibre of the net is coated with grit. The inner, functional structure and the back of the abrasive with the siafast fastening loops remain free of grit.
This precise grit coating ensures full surface dust extraction for a dust free work environment and maximum removal rate.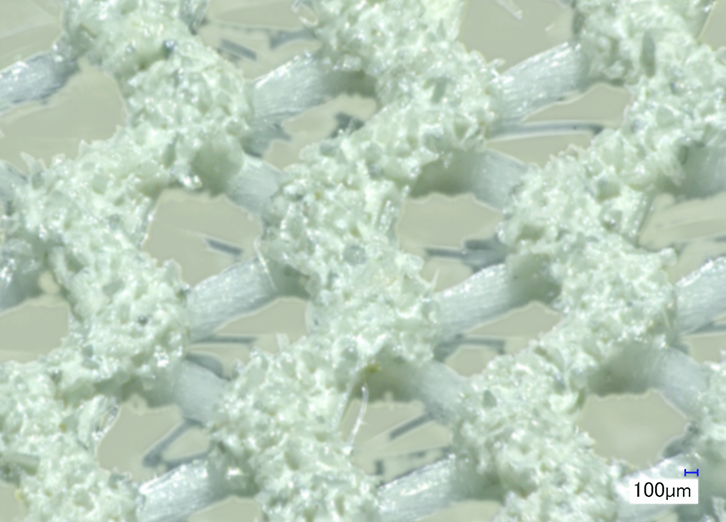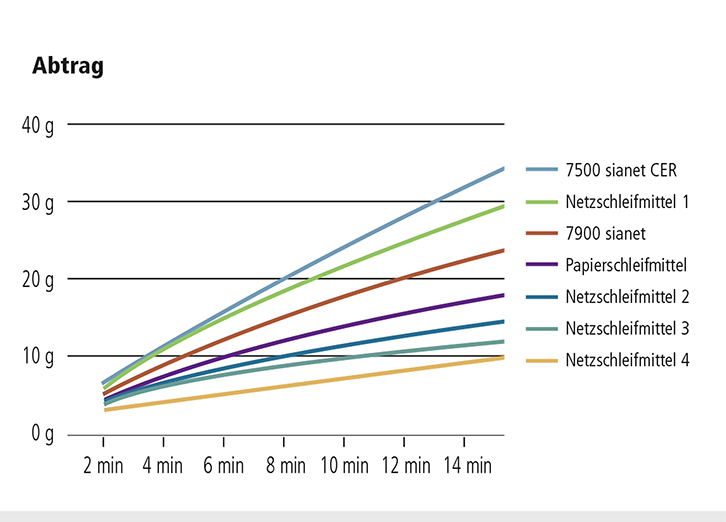 Abrasive:
Ø 150 mm, grit 240
Material:
Solid beech wood
Machine:
Eccentric, 150 mm, stroke 5 mm, backing pad, 103-hole soft
fully automatic sanding check