S Performance: The new multi-hole generation from sia Abrasives – cleaner, safer and more efficient thanks to a new hole pattern
Optimised air flows guarantee maximum extraction performance of the multi-hole sanding discs in the new S Performance range from sia Abrasives. Sanding dust is therefore extracted more efficiently and the lifetime is increased. In addition, the hole design reduces dust emissions. The new discs are available for a wide range of applications.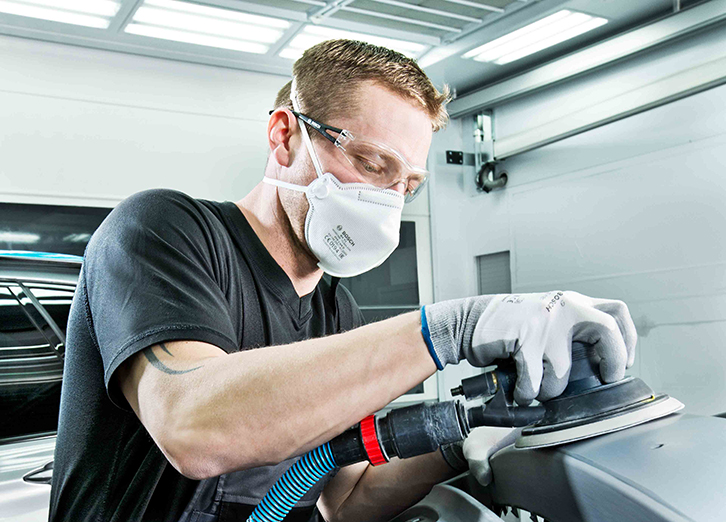 Strong and efficient – saves time and money
High stock removal for fast work
The removal rate is achieved by the dust being directly extracted at its source.
Long lifetime
Thanks to fewer sanding disc blockages, the lifetime can be extended. The abrasive needs to be changed less frequently, which means that there are hardly any work interruptions
Simple and practical – makes your work easier
Simple positioning of the sanding disc
The sanding disc can be easily positioned and can be quickly attached to the backing pad.
Convenient mounting
Thanks to the centre hole, the sanding disc can be mounted conveniently and without any issues.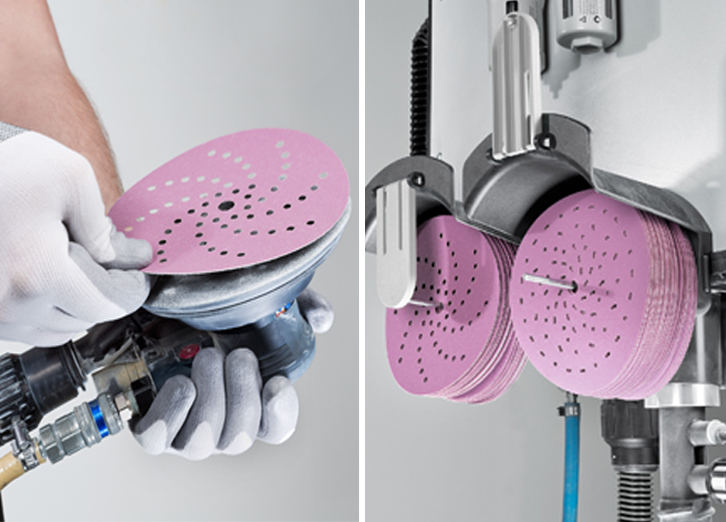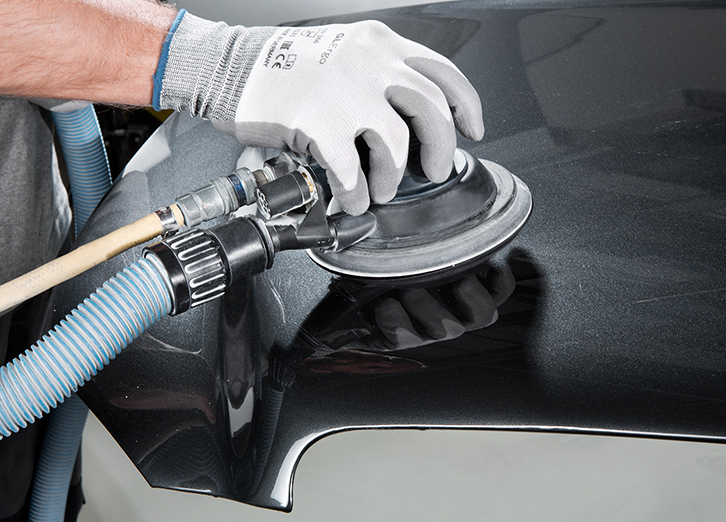 Clean and safe – enhances the dust-free process
Better occupational health and safety
Practically dust-free work significantly improves the working conditions. Reduced exposure to sanding dust is good for employees' health.
No dirty machines or workpieces
Reduced residual dust facilitates and accelerates machine and workpiece cleaning.