Open coating – works up to 20% faster
The new generation of coating technology uses an open coating system and provides improved positioning of the abrasive grits and optimised stearate composition (zinc-free). Advantage: works over 20% faster with minimal clogging and the longest lifetime.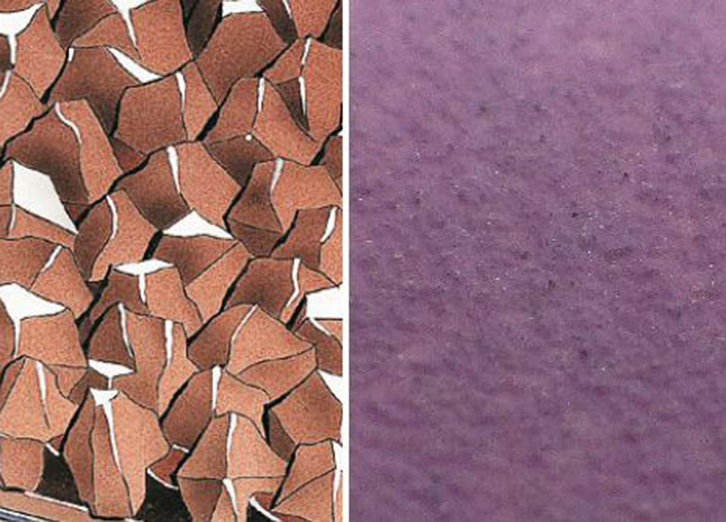 Conventional: Closed coating
The conventional electrostatic grit coating method is closed coating.
Open coating from sia Abrasives has optimised grit positioning to provide an improved removal rate with minimal clogging.

Advantages:
Minimal clogging due to open coating technology and optimised stearate composition (zinc-free)
Maximum removal rate
Longest lifetime
Lower abrasive consumption
Higher efficiency
Lower costs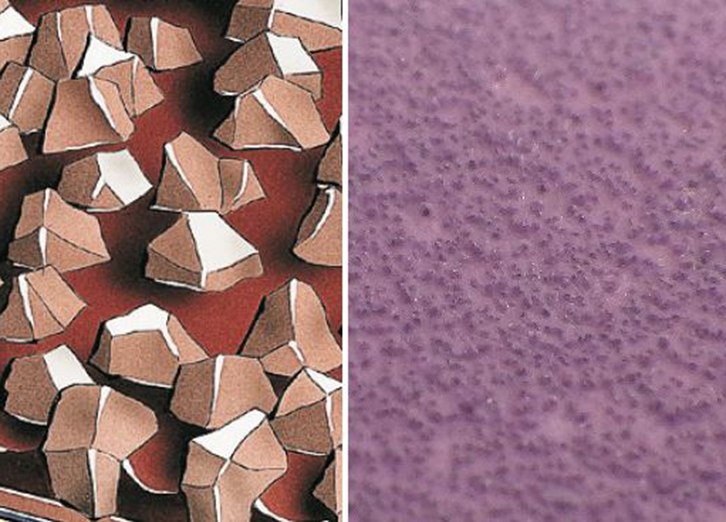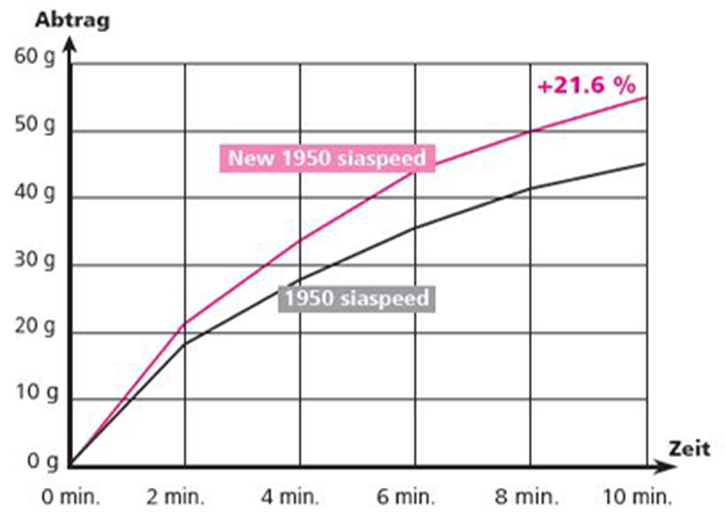 Abrasive
1950 siaspeed, P240, 150 mm diameter, 15-hole
Machine
Orbital sanding: 5 mm stroke, soft backing pad. Surface: filler, Unipol polyester filler

Robotised machine under laboratory conditions