The sia robotic inspector misses absolutely nothing
Industry, specialist retailers and end customers are placing ever greater demands on the quality of abrasives. sia Abrasives uses an inspection system incorporating a robot cell for quality control of products. Our abrasives test bench is based on a workpiece-guided robot cell, which guarantees largely autonomous abrasives inspection. Fully automatic inspection programs load the workpieces into the system magazine and select the required inspection programs and parameters. The robot and inspection cell at sia Abrasives is a key element of Swiss precision and quality work with one major goal in mind: To create the best possible abrasives for a perfect surface finish. Experience our inspection robot in action. Roll the film!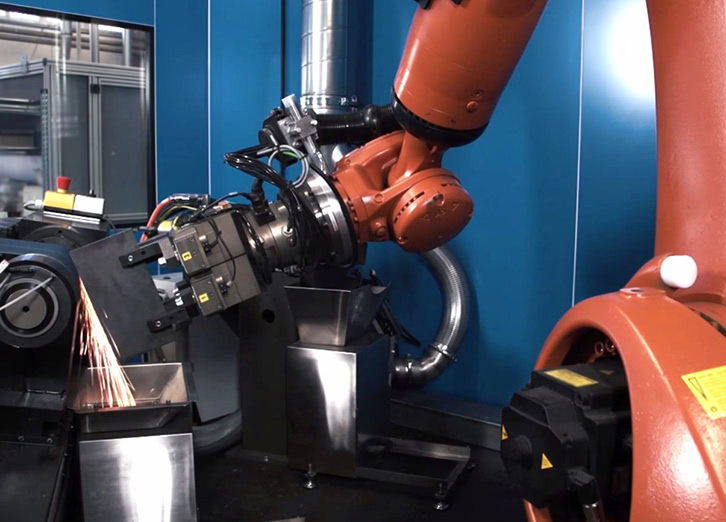 One of our most important lab workers
Studded with measuring instruments and sensors, And it is a one-of-its-kind robot that is custom-configured for our specific needs. The potential of this system is enormous. It allows us to inspect all standard types of disc and simulate a wide range of belt applications. Disc-changing is fully automatic. Once the inspection robot has been loaded with the sanding tools to be tested and the desired materials, it automatically executes a predefined inspection program incorporating a variety of predefined machine settings.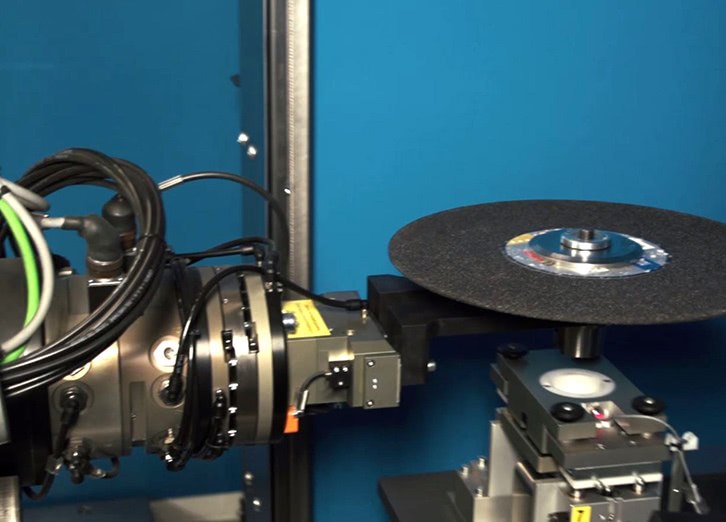 Our key to the future of surface technology
With our flexible inspection system, we can simulate numerous practical applications and thereby respond quickly to new trends. Our ingenious sanding robot is one of the few systems of this kind anywhere in the world. We are, therefore, fully equipped to comprehensively test the latest sanding technologies and make your work easier and more efficient with innovative abrasives.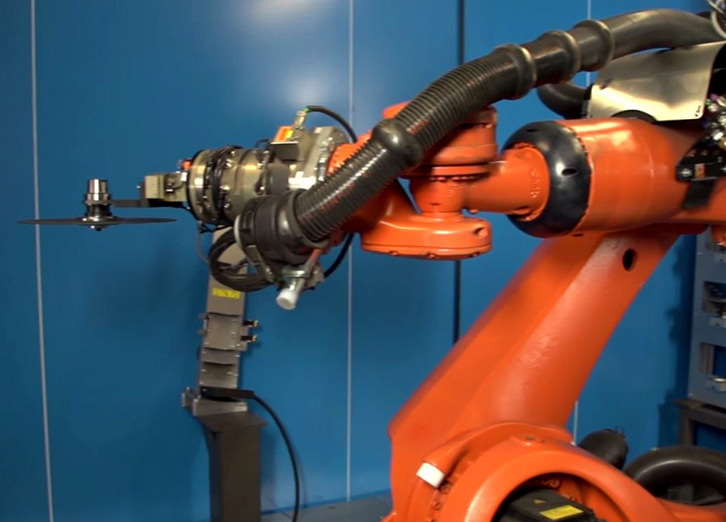 Sanding data as the basis for new products and innovations
Sanding performance and lifetime continue to be the most important assessment criteria for an abrasive. For this reason, the quality and repetition accuracy of measured values are essential. In addition to the measured variables "grit loss" and "material removal", our inspection robot is able to measure drive power and contact pressure during sanding operations. This data helps us understand the sanding process and the differences in sanding behaviour.
---