Substantial cost reductions thanks to faster processes
Since downtimes result in enormous costs for airlines, it is particularly important to keep the process times for sanding to a minimum. The costs of abrasive materials only represent a very small part of the total process cost.
However, high-performance abrasives can reduce the main cost: Working hours. The test results on exterior varnish show how big the difference between abrasives can be.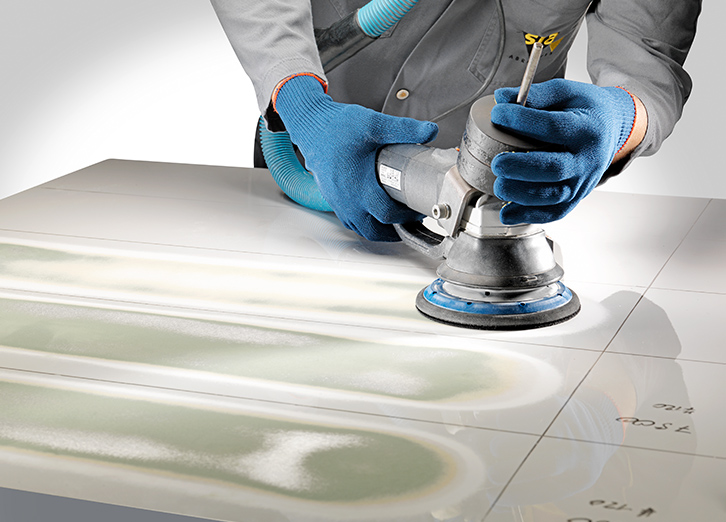 Significantly better material removal with 7500 sianet CER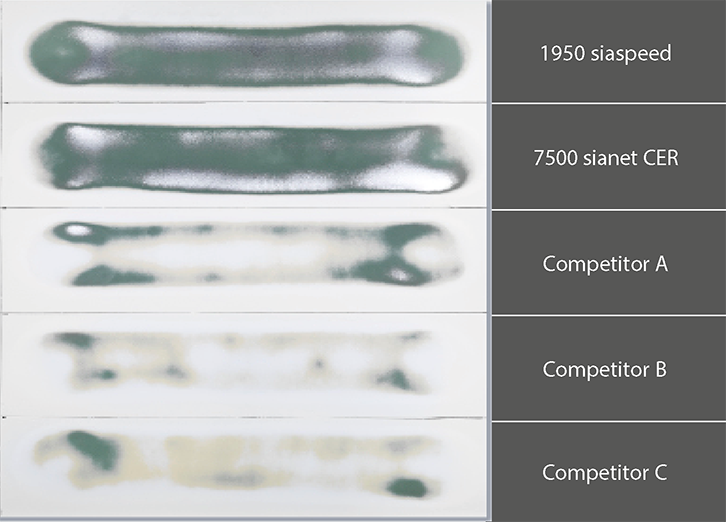 Better removal and less dust
Longer lifetime
Reduced cleaning costs
Benchmark test under the following conditions:
Abrasive: Disc Ø 150 mm, multi-hole, 15-hole and net-backed abrasives, grit: 120
Material: Base coat/clear coat varnishing system, machine: Random orbital sander, 150 mm, 5 mm stroke
Backing pad: Multi-hole soft, with dust extraction, contact pressure: 2 kg