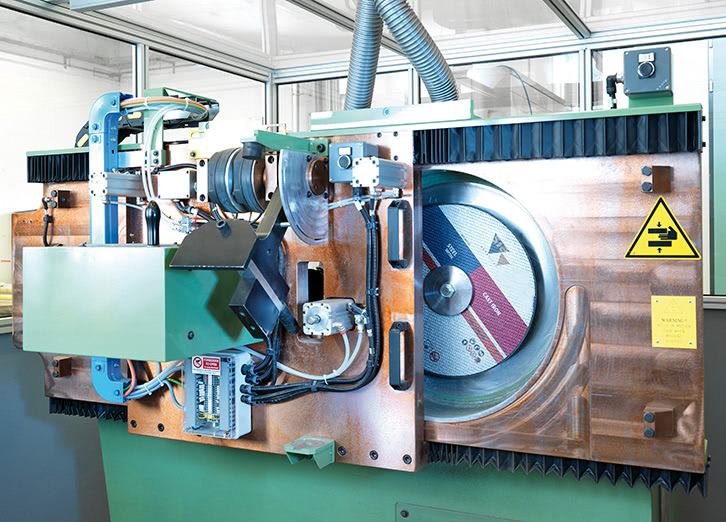 Safety tests
In order to be able to guarantee the safety of an abrasive cutting or grinding disc, it undergoes various individual test procedures. In the bursting test, the respective discs have to withstand a diameter-related burst factor higher than the maximum working speed.
Cutting and grinding discs from sia Abrasives meet the highest quality and safety standards in accordance with EN 12413. In addition, we also abide by the safety measures specified by the oSa. All cutting and grinding discs have oSa certification.
Performance tests
The performance of a cutting disc is checked by means of a hand-held test with an angle grinder on stainless steel, carbon steel, aluminium, stone or cast iron.
Three different measuring instruments record the disc wear and cutting speed. This test is then repeated with the same test specimens and statistically evaluated.
The performance of a grinding disc is tested using a semiautomatic robot on stainless steel and carbon steel.
The weight of the grinding disc and the material are measured before and after the test, in order to evaluate the removal rate and the disc loss.